Spring 2023 ALVSCE Town Hall
Primary tabs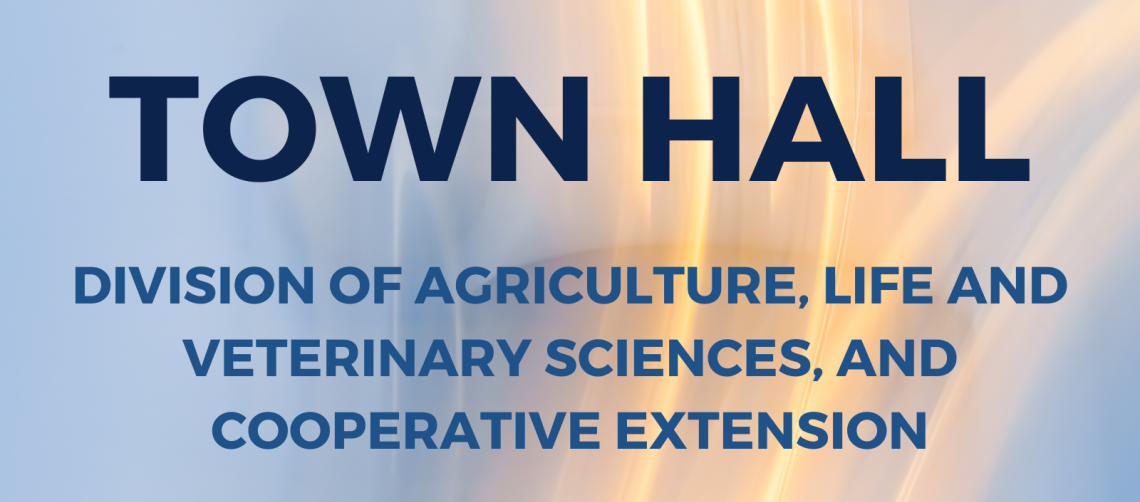 Please mark your calendars for the Spring 2023 Agriculture, Life and Veterinary Sciences, and Cooperative Extension Town Hall.
Thursday, April 13




10:30 a.m. - 12:00 p.m.
The Spring Town Hall will be a hybrid event.  Dr. Burgess will be providing an update on the division and there may be other panelists as well.  In the meantime, SAVE THE DATE and plan on participating in this important event.
JOIN US IN PERSON:
Old Main, Silver & Sage
When
April 13, 2023 10:30 a.m. to Noon