ALVSCE Planning, Consulting, & Data Solutions Team
What Does DST Do?
Our Mission
The ALVSCE Planning, Consulting, & Data Solutions Team (also known as DST and part of ALVSCE Division Business Services) is client- and mission- focused, addressing needs specific to accomplishing ALVSCE's ongoing mission and the ALVSCE Strategic Plan. 
We provide meaningful insight through business intelligence/analytics using information technology to empower employees in ALVSCE for decision-making and leveraging data for increased efficiency, effectiveness, and the betterment of our community.  
Goals: Insights, Solutions, & Partnerships
Insight - DST provides insights to inform and empower decision-making.
Practical evaluations and recommendations to teams and leadership regarding the organization and missions
Training and education for employees to empower them with data solutions
Solutions - A variety of tools are leveraged for reporting, meaningful data visualization, actionable statistics, effective communication, well-formed databases, and process evaluation/improvement.
Dashboards, predictive analyses, and models with forecasts across mission areas
Enhancements for business processes for increased efficiency and effectiveness
Partnerships - This is accomplished through partnerships, using co-discovery with quantitative and analytical tools, simplifying technology, knowledge of policies and processes, and mutually-established interpretations of data with subject matter experts. 
Collaborate with stakeholders and clients to accomplish the mission and objectives of the division in alignment with our strategic plan
Current Projects
In addition to ongoing client requests and day-to-day service support, DST has larger projects/initiatives for each mission area in ALVSCE.
Last updated September 20, 2021
Business
Structure and Data for Financial Transparency
ALVSCE App for Business Personnel Contacts & ALVSCE Organizational Structure
Quarterly All Available Funds Process Revamp
Workforce Summaries Dashboard
Federal Excess Properties Process Revamp
Instruction
Analysis for FCS Faculty on Admissions Lifecycle for FCS Program
ALVSCE-Centric Admissions Snapshot Monitoring for CALS-Specific Marketing & Recruitment Strategy
Graduate Assistant/Associate Salary Evaluation
Dietetics Accreditation Support
Research
ALVSCE-Metric-Based Research Unit Reviews Dashboard/Process Revamp
Extension
Extension Personnel and Program Landscape
Resources
Reports by Role
Who is DST?
The knowledge base of the Planning, Consulting, & Data Solutions Team spans areas including business, engineering, math, information systems, computer science, cognitive science, and linguistics. 
We support the mission areas of, and services in, ALVSCE, including but not limited to: data science, data visualization, financial/business management, personnel management, research administration, student recruitment, student admissions, instruction, federal funding, and our Land Grant mission. 
Brian
Berrellez
Director, Intelligence & Data Analytics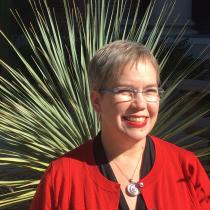 Tara
Mysak
Analyst, Planning, Consulting, & Data Solutions Team
Gavin
Ng
Analyst, Planning, Consulting, & Data Solutions Team