UArizona Documentary Team Receives National Awards
June 3, 2020
Senior producer Sandra Westdahl discusses the awards and what drives the Landmark Stories team.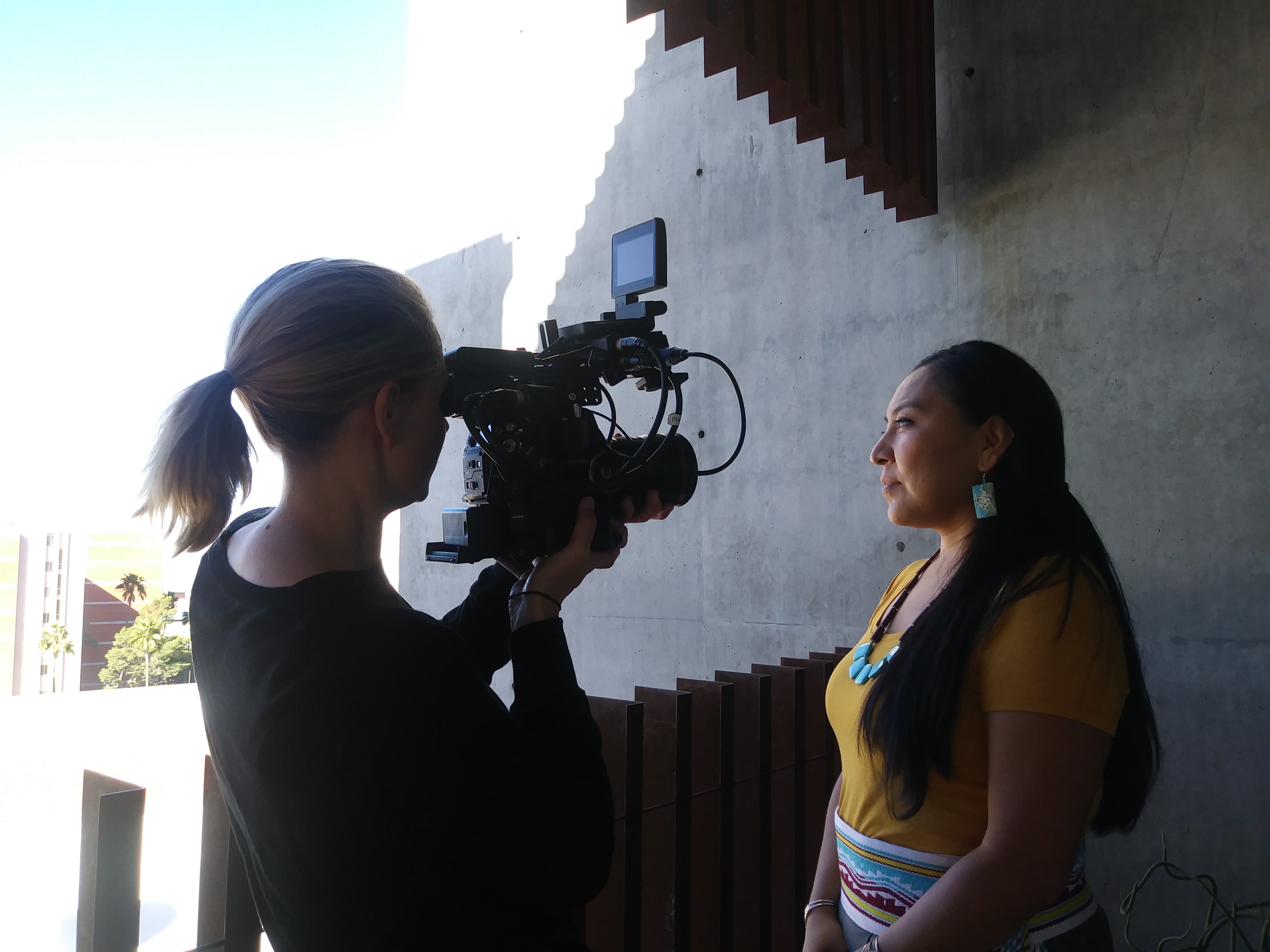 Four videos produced by the documentary team, Landmark Stories, were recognized with national Telly Awards.
Founded in 2019, Landmark Stories is supported by Communications and Cyber Technologies department in the College of Agriculture and Life Sciences (CALS). They are dedicated to producing cinematic, character-driven short and long-form documentaries that bring us closer together and closer to science.
For over 40 years, the Telly Awards showcase the best work of video and television across all screens.
Sandra Westdahl, a senior producer with several recent awards discusses the awards (listed below) and what drives the Landmark Stories team.
---
You're an accomplished producer honored with Regional Emmy® Awards and Edward R. Murrow Awards as well as a 2019 National Edward R. Murrow Award for your work with Arizona Public Media. What inspired you to join the CALS community and work to share our stories?
Coming from a larger news organization, I wanted to join a small team focused on big impact. I've found that within CALS, and our small team has diverse talents that complement each other well.
In this team, we have the ability to dig deeper into stories. People's personal stories and professional goals are often connected, and I've been struck with how everyone I have worked with so far has such a deep dedication for their work. We aim to show that connection and commitment in our stories.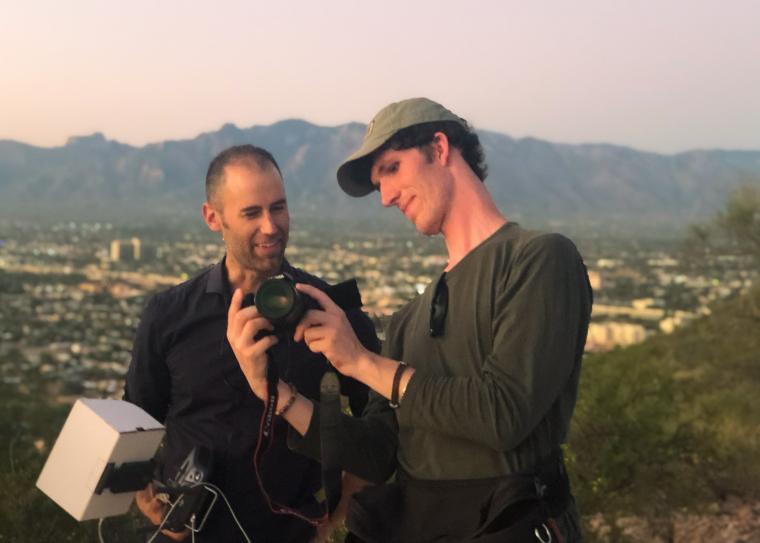 Can you talk about the recent stories that were recognized by the Telly Awards?
These awards are an important milestone for our young team and first recognition from a national organization.
Three of the stories we produced in partnership with the Department of Environmental Science as part of an ongoing series showing the people behind the science tackling today's big environmental challenges.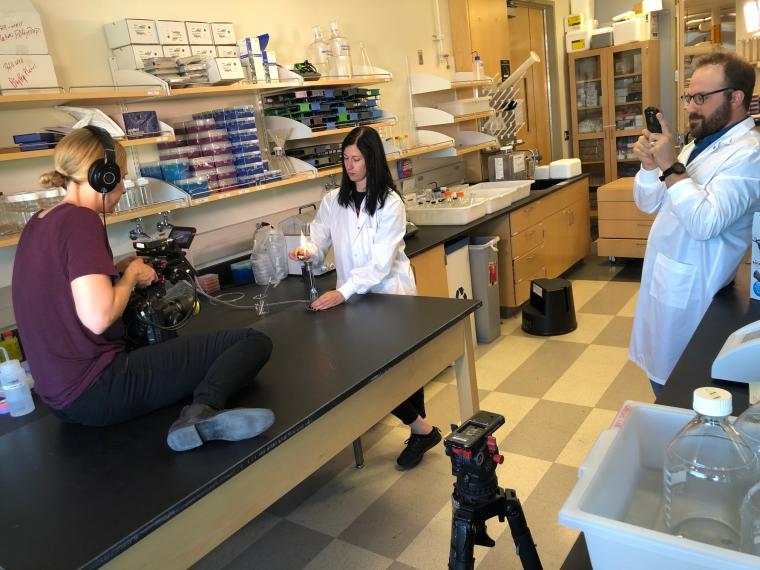 We also partnered with the CALS Marketing and Branding team to create a compelling promotional video for our college. Our producers Cody Sheehy and John Casamasa partnered with Jennifer Yamnitz to create a compelling video that represents CALS mission and values.
How does visual storytelling lend itself to not only communicating science, but also shedding light on the people behind discovery?
Visual storytelling can be very impactful if done the right way. By showing crucial moments in people's work and lives, you're inviting the audience to new experience, walking in their shoes. It's a definitely a challenge to express science in a cinematic way, but by building relationships with people in the stories, we are able to find creative ways to express these stories that will engage an audience.
What does a normal day look like for Landmark Stories?
Like many creative teams, every day is different. There's a lot of work and thought that goes into each of our stories besides the actual filming and editing. We spend many days researching new story ideas, talking and connecting with people, but also a lot of time travelling all over the world.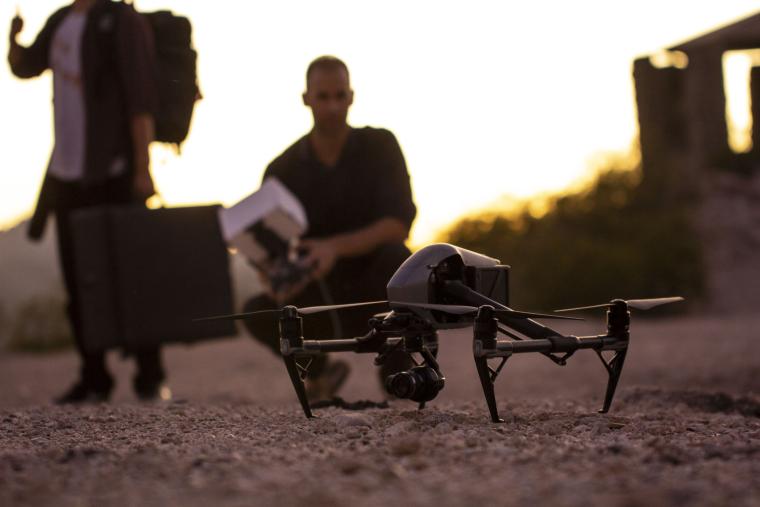 During the pandemic, we've had to rethink our work and how we can serve the CALS and broader University of Arizona community. We created a commencement video that celebrated our spring and summer 2020 graduates, using mostly Zoom videos and socially distanced shots. That was an interesting break from our normal work of interviewing and working face-to-face with people, but it was rewarding to connect with students in a different way and celebrate their accomplishments.
Your work for CALS has taken you many places and allowed you to meet many people. What's one of your most memorable experiences?
All stories have a special place in my heart, and telling someone else's story is a big responsibility that I do not take lightly. 
A recent unique example was during our work for Next Hopi Scientist, a short documentary due in 2020 made possible in partnership with the Village of Moencopi (Lower) Administration Office, The Hopi Cultural Preservation Office, and the University of Arizona's Department of Environmental Science and Tribal Extension Program.
We are privileged to have a wonderful relationship with Dr. Carrie Nuva Joseph and her family. Sound recordist Galen McCaw and I have made several trips to northern Arizona near Moenkopi to capture intimate scenes from their daily lives. The story shows how Carrie, as a Hopi woman and Indigenous scientist, wants to understand and communicate the dangers of nearby abandoned uranium mines on the health of the land and her community.
If someone has a story idea or is interested in working with the Landmark Stories team, how should they get in touch?
We are ALWAYS looking for stories within CALS and the broader University of Arizona community. Some first steps would be to visit our website (https://landmarkstories.arizona.edu/) to get an idea of the kinds of stories we do. Anyone can shoot us an email to introduce themselves at landmarkstories@arizona.edu so we can start a relationship and think about ways to help tell your story to the world.