'The bigger picture is serving others'
Sept. 20, 2019
Q&A with Kim Christman as she says goodbye to Maricopa County Cooperative Extension 4-H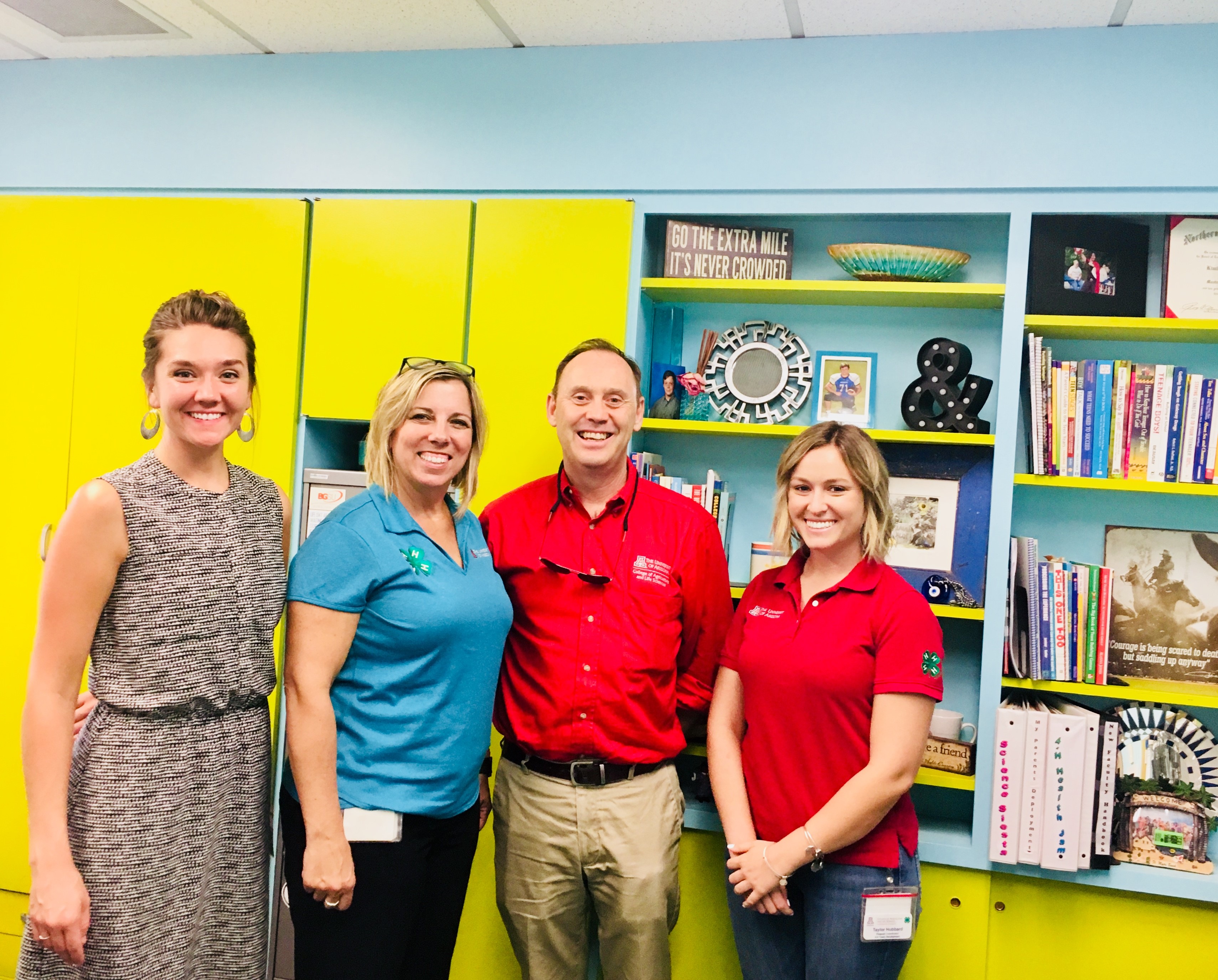 Kim Christman has had two seemingly diverse career tracks throughout her life.
Christman is in her 25th year as a 4-H Agent, including the past four with University of Arizona Maricopa County Cooperative Extension, and she has served in the U.S. Air Force for 33 years, moving up the ranks from Airman Basic after enlistment at age 17 to today as a Lieutenant Colonel.
But to Christman, the connection between the two is strong.
"The bigger picture is serving others," she said.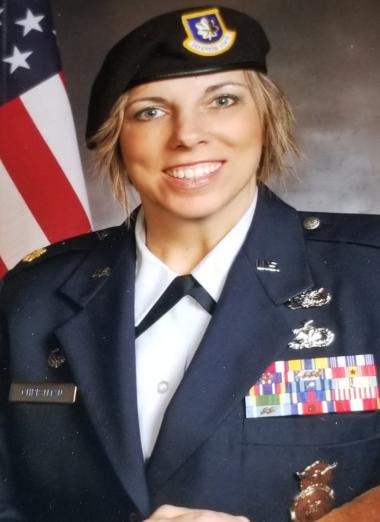 Christman, a Logistics Readiness Officer with the 80th Aerial Port Squadron, is awaiting full-time orders and hopes to be stationed at Army Command and General Staff College in Ft. Leavenworth, Kansas. The move is a bittersweet one for Christman, whose final day with Cooperative Extension was Sept. 20.
Christman recently talked about her accomplishments with Maricopa County 4-H, the concept of urban extension, and why military service is so important to her.
What was your role at Maricopa County 4-H?
I was part of an exceptional team of 4-H staff in the Maricopa County 4-H program; we conducted teen outreach, developed a statewide team to create new delivery modes for 4-H in schools, increased and supported 4-H community club programming, and helped to facilitate 4-H portion of the county fair, to include projects like: livestock, robots, art, cooking, computers, woodworking. I had a team of nine staff, including three AmeriCorps volunteers. Additionally, I was also grant lead for the 4-H military grant which supported programming on active duty bases across the state, led by 4-H Agents in counties with active duty bases.
How did you see 4-H changing lives?
One of the examples I can give that my team was directly involved in developing was, 4-H Camp G.R.I.T., which stands for Growing, Reaching, Impacting Tomorrow. We thought hard about that name, we wanted to teach our teenage counselors, who were age 14-19, to understand their role, that they are learning to help others and serve others, so they're able to go back and be more productive citizens. At the closing campfire, we talked about the whole concept of grit and having the courage to do things that are beyond what they think they can do.
What are the unique challenges of urban extension?
Maricopa County and the Phoenix area are so big, the challenge is where to start, where to focus your energies, and what to do first, there are so many options for us to get involved and deliver 4-H. How we tried to manage that was by spending some quality time as a staff team to develop our vision statement and our priorities. So if a cool opportunity came up and it didn't fit within those current priorities, we had to say no. Originally we had so many people saying we should do this and that; it was overwhelming. We had to dial it down. In the inner city Phoenix area, I could ask 20 people what 4-H is and maybe two or three might know. We're a tiny fish in a big sea, so we had to focus our energy on our priorities of reaching new audiences with new delivery methods, while also growing the community club program.
Why has military service been such an important part of your life?
Serving my country is an honor. A very small percentage of the population wears the uniform and that's something I'm extremely proud to say I'm a part of. I say every year that I'm going to serve five more years, but the idea of taking the uniform off is a tough one. It's hard to imagine because it becomes a part of your life. Since I joined the Air Force, I've seen huge changes, women are now able to go to combat, fly fighter jets and cargo planes and we've seen the first female general, all while I have been serving, that's some serious progress. One of my favorite quotes is, "Breathe…Inhale hope, exhale determination." It's really all internal motivation developed by externally serving others. What you can accomplish is what you believe you can accomplish and you just have to fight the battle to get there."