SWES Faculty Receives UAAA Extraordinary Faculty of the Year Award
May 7, 2019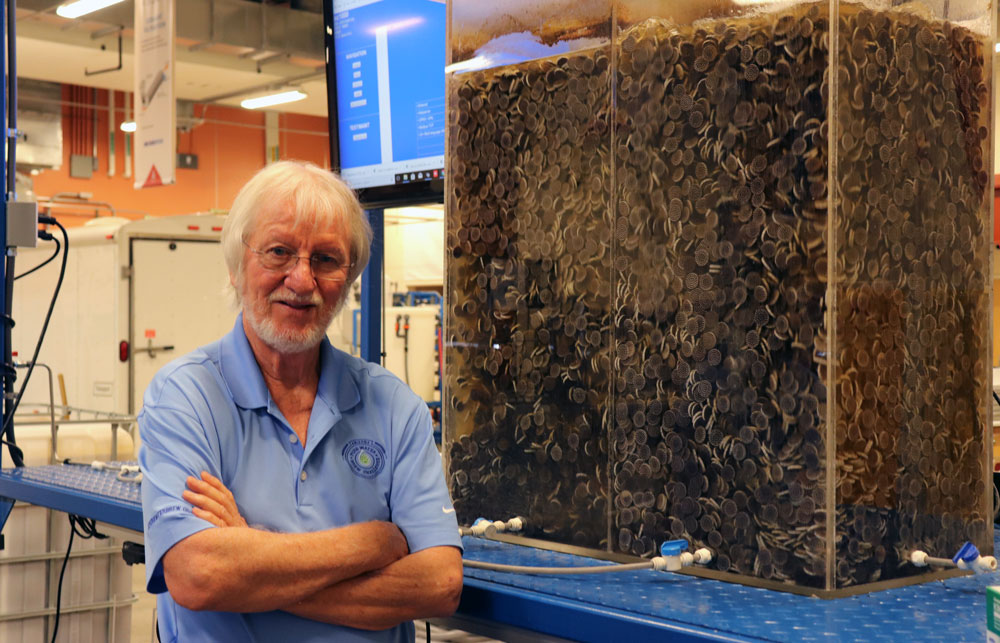 Dr. Ian Pepper from the Department of Soil, Water and Environmental Science was recognized by the UA Alumni Association as an Extraordinary Faculty of the Year for his achievements and service to the University of Arizona. He will be honored at the College of Agriculture and Life Sciences Spring Awards dinner on May 17th. 
As the Director of the National Science Foundation Water and Environmental Technology Center and a professor in several departments across campus, Dr. Pepper has been with the University of Arizona for over 40 years and is highly-respected leader in environmental microbiology both locally and internationally.
"'Extraordinary' is, without a doubt, the word most apt in describing Ian," describes Dr. Jon Chorover, head of Department of Soil, Water and Environmental Science, in his nomination letter. "Ian is a visionary scientist leading his field, an effective innovator of university-industry partnerships, an engaging and beloved instructor in the classroom, a mentor to students, staff and faculty alike, and a generous supporter of higher education for students with financial need."
Dr. Pepper's long list of accomplishments include almost 180 peer-reviewed journal articles, over 100 book chapters and nine textbooks. After years of partnership and collaboration with Pima County Wastewater, he co-founded the Water and Energy Sustainable Technology (WEST) Center with a vision to "target the water-energy nexus by ensuring a supply of safe drinking water to meet community needs for the foreseeable future, while meeting sustainable energy requirements." 
With an enthusiasm for teaching and mentorship, he has supported over 50 graduate students and recently made gift commitments to the university. At the undergraduate level, two students pursuing an Environmental Science major will receive scholarships each year—starting in 2018—and Dr. Pepper committed to future scholarships for two graduate students.
Trained as a soil microbiologist, he transitioned into environmental microbiology. Notably, Dr. Pepper took the Polymerase Chain Reaction (PCR), which allows scientists to make millions of copies of a scarce sample of DNA, from a clinical to an environmental setting after seeing a need to better look at pathogens in soil and water.
With no plans to slow down, current projects in Dr. Pepper's lab include researching how to use less chlorine in swimming pools and developing a real-time assay for soil health that will help farmers pinpoint when they need to irrigate crops.
As for words of wisdom after so many years at the University of Arizona and science? "Never underestimate the importance of serendipity of science," says Dr. Pepper.